History of The Pied Piper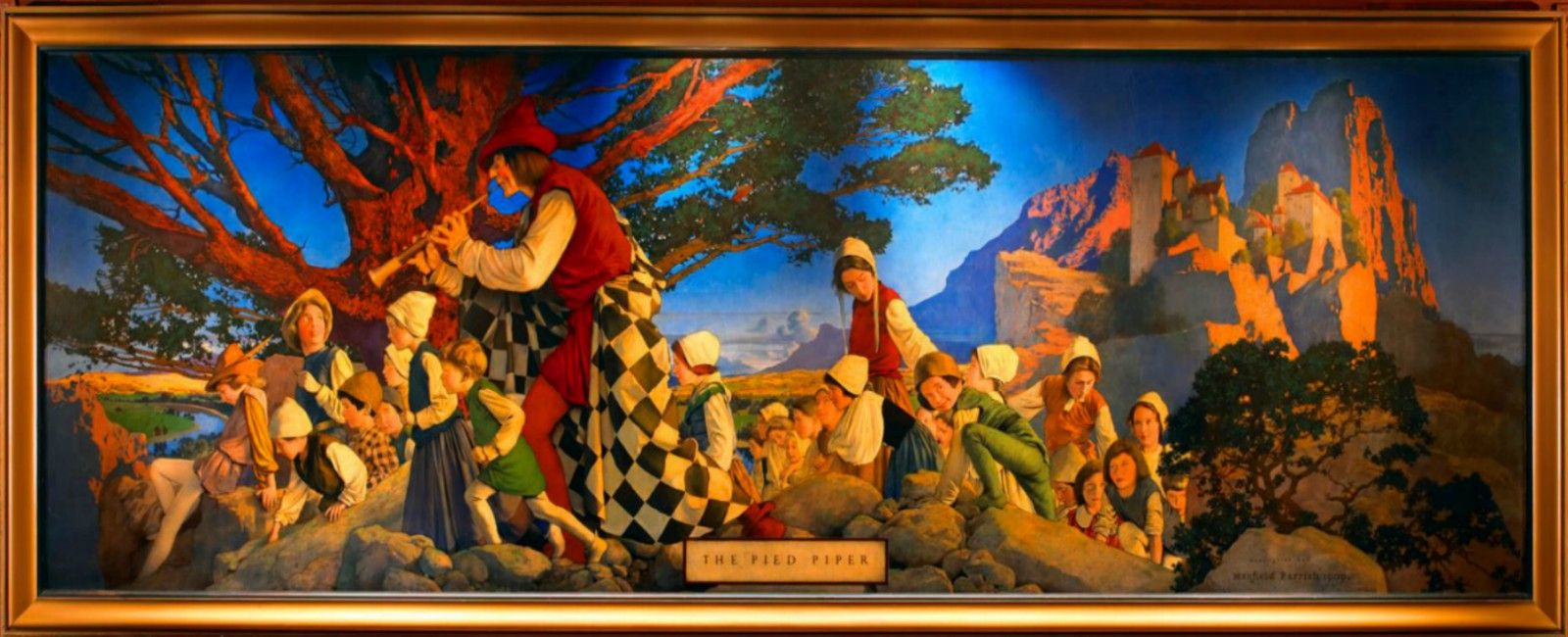 The Pied Piper, originally named The Happy Valley Bar, made its grand opening in 1909. Composed specifically for the re-opening after the 1906 earthquake, Maxfield Parrish created The Pied Piper of Hamelin painting; which has continued to grace the hotel for over 100 years. In honor of him, the hotel previously named the back dining area "Maxfield's", and later changed the entire venue's name to The Pied Piper Bar and Restaurant.
Throughout the years, Pied Piper established itself as one of San Francisco's most prominent bars. Before and after the 1906 earthquake, the Pied Piper was home to William T. Boothby; one of San Francisco most established and admired mixologists. Boothby began as a bartender at Pied Piper, where he handcrafted many authentic cocktails. He continued on to be one of America's first mixologists to publish a cocktail recipe book and his original "Boothby cocktail" still remains on the menu today.
In addition to the Pied Piper painting, are two original paintings by Antonio Sotomayer. In 1922 Sotomayer was a dishwasher at the Palace Hotel who spent his free time drawing and entertaining his fellow associates. His talent soon captured the attention of the hotel owner and she commissioned him to handcraft the two panels that have embellished the walls of Pied Piper for decades. Sotomayer's work went on to be featured in The San Francisco City Art Commission.
Rich with its own history, the Pied Piper has been the favored spot of locals and visitors for over a century. From the iconic art to the original crafted cocktails, it is a gem within the Palace Hotel and throughout the city of San Francisco.